. design . hosting . emails . domains .
Professional Website Design & Development Agency
DNA Online is a St Francis Bay based web design and development company. Successfully operating since 2004, we are the largest web design company in the town and currently provide website design, hosting, email services and domain registration to over 80% of the local businesses in and around the area. In addition we also host and maintain sites various sites nationally and internationally.
Our tailor made packages and custom designed websites will suit not only your business but also your budget requirements. Our experienced design and development team creates robust web applications and unique, non-template based websites, guaranteeing a distinctive brand-focused page that reflects both your company and product in a creative yet professional manner.
Services include a full off-site back up of your website, daily stats, various hosting packages and 24/7 personal service as we strive to offer a complete solution to all your web hosting requirements.
Branding Strategy
Websites & online marketing proven to enhance revenue Branding Strategy Image From logo design, to professional copywriting and website messaging, to business cards, letterhead, and more, we're ready to build a brand around your business.
Responsive Web Design
Your Website is the centerpiece of your marketing efforts, and should speak to your ideal customer & generate new leads
Web Development
Our development team ensures your website is lightweight, easily expandable, search engine friendly and of course W3C compliant
Search Engine Optimization
A proper SEO effort ensures that your website is found by the best type of traffic: people looking specifically for what you're offering
eCommerce Websites
Advanced ecommerce websites let you grow by selling your goods & services 24/7/365 while creating a CRM channel for remarketing
Photography
Modern website design involves much more than just coding expertise and technical computer skills. It also requires advanced layout planning, graphic design and an understanding of customer expectations and wants
Generating New Ideas. Solving Big Problems
DNA Online St Francis Bay are aware that for certain individuals the thought of owning and being responsible for your own web site may appear a very daunting experience we can assure you that this is not the case. We have in our portfolio web sites that are well managed by people way into their retirement years and with DNA Online as your back up support things can never fall into an area of none return.
DNA Online custom designs exclusive and exciting new websites. Our sales packages can be tailor made to fit individual needs, ensuring that both your business and budget requirements are taken care of. Our experienced design and development team has the ability to create robust web applications and unique, non-template based websites, guaranteeing a one of a kind, brand-focused page that reflects your company and product both creatively and professionally.
Website design involves a lot more than programming knowledge, technical skills and design input -we offer a complete service, from advanced planning and research to strategic marketing expertise. Our dynamic and enthusiastic team of professionals offers experience and quality workmanship you can afford.
DNA Online was established in 2004 in order to address the growing need for fast, professional service in the web design and development industry in and around the St Francis Bay and Kouga area. Since the company's inception our core philosophy has been to keep website design as simple and affordable as possible while at the same time maintaining a high level of professionalism and work standard. This ethos has proved extremely successful as St Francis Bay Website Design DNA Online has grown into the largest website design, host and provider of private emails within the greater Cape St Francis and St Francis Bay area.
The company has since over the years grown into a thriving independent business with national and international clients alike. In addition we offer our support, time and technical skill to certain non-profit organisations such as the South African Transplant Sport Association and the St Francis Bay Rate Payers Association.
Our diverse client base includes numerous online retail sites, financial concerns, tourism leaders, medical businesses, corporate professionals and various non- profit organisations within the Southern Africa and certain European destinations.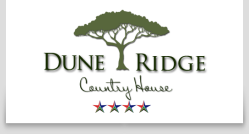 WordPress Website Designer To Take Your Website To The Next Level
We work as a team, putting our clients ideas together, to ensure a unique concept every time. Making sure that our clients are nothing less than impressed.
Our web design services in St Francis Bay include website maintenance which will keep your website updated. This will, therefore, make a huge difference in your online presence. Most importantly, it will be done together with fully optimized content that will drive sales to your business and bring you a great Return on Investment. On the other hand, you will be way ahead of your competition with our web design services in St Francis, Cape St Francis and Jeffreys Bay.
Your website will be made easy in such a way that you have access to your website and can make any desired changes. This is possible because of our constantly updated themes and plugins. However, we are always available to assist when needed
Wordpress – 90%

MySQL development – 77%

Interface Design – 85%

Custom Web Design – 99%

Search Engine Optimisation – 90%